Coronado Shores Condos for Sale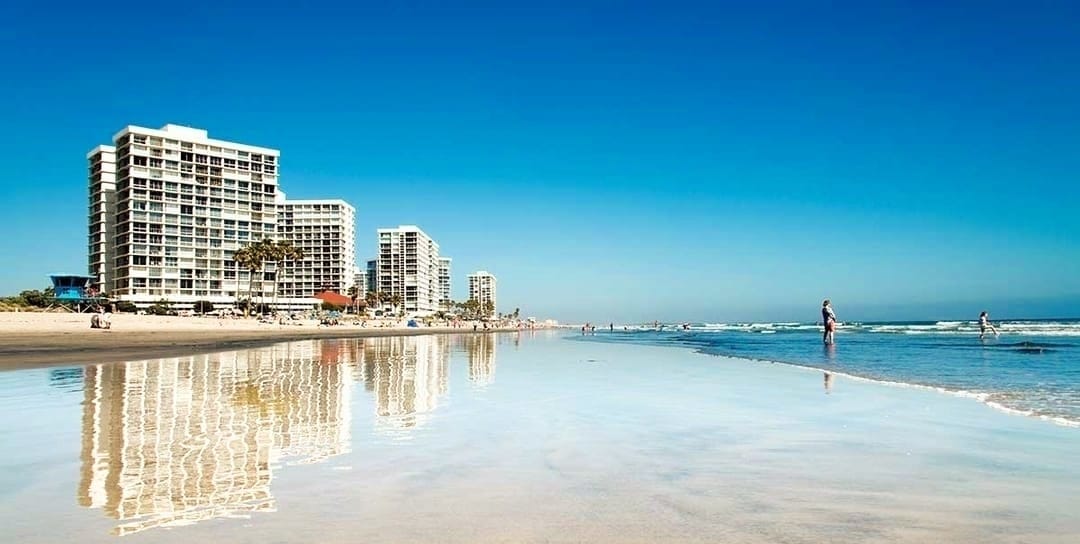 Discovering the Coronado Shores Condo Community: A Coastal Paradise
Nestled in the vibrant city of Coronado, California, the Coronado Shores Condo Community stands as a beacon of coastal luxury. Comprising ten distinct high-rise towers, each offering unique charm and stunning views, Coronado Shores is a true testament to refined seaside living.

Coronado Shores History
Construction of the Coronado Shores Condos Community began in the late 1960s and was completed in the mid-1970s. Its architecture and planning were designed to embrace the breathtaking ocean views, making the most of the location's natural beauty. Over the years, it has maintained its reputation as one of the premier condo communities in Southern California.
Lavish Amenities at Coronado Shores
Coronado Shores offers a multitude of amenities that cater to a lifestyle of comfort and luxury. The community boasts eight tennis courts, four swimming pools, a fitness center, and two clubhouses available for private events. Residents can enjoy direct access to the stunning Coronado Beach, voted one of the best beaches in the United States.
Each of the ten towers – La Playa, La Sierra, Cabrillo, La Princesa, Las Palmas, Las Flores, La Perla, El Encanto, El Mirador, and El Camino, has its unique personality. They offer an array of views, ranging from the beautiful San Diego skyline, the vibrant Coronado Bridge, the Pacific Ocean's vast expanse, and the tranquil bay.
Coronado Shores Condos HOA
The Homeowner's Association at Coronado Shores plays an integral role in maintaining the community's high living standards. It ensures the upkeep of common areas, manages amenities, and enforces rules and regulations to preserve the community's aesthetic and value. The HOA fee, which varies based on the tower and unit size, covers a range of services including cable TV, common area maintenance, exterior building maintenance, hot water, insurance, trash pickup, and water.
The Coronado Shores condominiums community consists of ten, 15-story 140+ units residential towers built in the 1960s/70s. Each tower is incorporated and is governed by its own condo association.

The common areas, amenities, and recreational facilities are managed and operated/maintained by the Landscape & Recreation Committee acting as an unincorporated master association. Often times referred to as "L&R".  You can view the master association information here: https://coronadoshores.org
A Vibrant Community in Coronado
The Coronado Shores Condo Community fosters a strong sense of community among its residents. Various social clubs and activities are available, including tennis clubs, art guilds, and social events, encouraging residents to engage with their neighbors.
Incredible Location on Coronado Beach
Coronado Shores' location is another of its many assets. Residents are just a short walk or drive away from the delightful Coronado Village, where they can enjoy a variety of restaurants, boutiques, galleries, and theaters. Also, the community is adjacent to the renowned Hotel Del Coronado and a mere 10-minute drive from downtown San Diego, providing access to a broader range of amenities and attractions.
Final Thoughts
Coronado Shores Condo Community is more than just a place to live – it's a lifestyle. With its history, luxurious amenities, vibrant community, and unbeatable location, it offers an unparalleled living experience for those seeking seaside elegance. Whether you're basking in the breathtaking views from your tower, strolling along the pristine Coronado Beach, or exploring the nearby Coronado Village, life at Coronado Shores is nothing short of extraordinary.
The Towers of Coronado Shores: An In-Depth Guide
The prestigious condo community of Coronado Shores, positioned in the beautiful city of Coronado, California, is an architectural marvel. This one-of-a-kind community is home to ten magnificent high-rise towers, each offering its unique charm and exclusive features. As you wander through the verdant landscapes of Coronado Shores, each tower extends a warm welcome, showcasing its unique spirit. Let's delve deeper into the individual aspects of these ten towers:
La Playa Tower As the Spanish name 'La Playa' suggests, 'the beach,' this tower presents magnificent ocean views that mesmerize both residents and visitors alike. It's ideally positioned to offer breathtaking panoramas of the Pacific Ocean and Coronado Beach, making it a favorite among those who appreciate coastal beauty.
La Sierra Tower La Sierra, translating to 'the mountain,' provides an exclusive blend of city and ocean views for its residents. It's distinguished by its opulent units and premium finishes. Its proximity to the main streets of Coronado grants residents effortless access to local conveniences and the vibrant life of downtown Coronado.
Cabrillo Tower Honoring the renowned explorer Juan Rodriguez Cabrillo in its name, this tower stands out for its spectacular views and lively community atmosphere. Cabrillo is a haven for those who appreciate a balance of serenity and activity, with immediate access to the community's recreational facilities.
La Princesa Tower La Princesa, or 'the princess,' embodies its regal name. It delivers some of the most striking views in the community, making it the perfect fit for those seeking an opulent lifestyle. The tower's elegance and allure harmonize perfectly with its top-tier amenities and aesthetically pleasing interiors.
Las Palmas Tower Las Palmas, or 'the palms,' serves as a tropical sanctuary amid the Coronado Shores. The tower affords stunning views of the San Diego Bay and Coronado Bridge. The lush greenery encircling the building instills a sense of tranquility, offering a serene retreat amidst the lively city.
Las Flores Tower In Spanish, Las Flores means 'the flowers,' and this tower is celebrated for its flourishing, garden-like surroundings. Its strategic location yields distinctive, panoramic views of the ocean and city skyline alike. Residents often praise the sense of camaraderie within the tower, fostering a hospitable and welcoming atmosphere.
La Perla Tower La Perla, or 'the pearl,' is a cherished asset within Coronado Shores. Its above-average ceiling heights and generous floor plans make it an attractive choice for those who enjoy a hint of luxury. The grandiose views of the Pacific Ocean render La Perla a shining jewel in the community.
El Encanto Tower El Encanto, translating to 'the charm,' is admired for its cozy ambience and communal spirit. Its convenient location enables residents to quickly access the Coronado Shores Clubhouse and fitness center. Its charm and comfort make it a well-liked choice among the community's residents.
El Mirador Tower El Mirador, or 'the viewpoint,' lives up to its name with its awe-inspiring views. The tower towers high, providing magnificent vistas of the ocean, bay, and city skyline. El Mirador's residents enjoy some of the best panoramas in all of Coronado Shores.
El Camino Tower El Camino, or 'the path,' is noted for its classic architectural design and sweeping views. Positioned near the community's entrance, it offers residents easy ingress.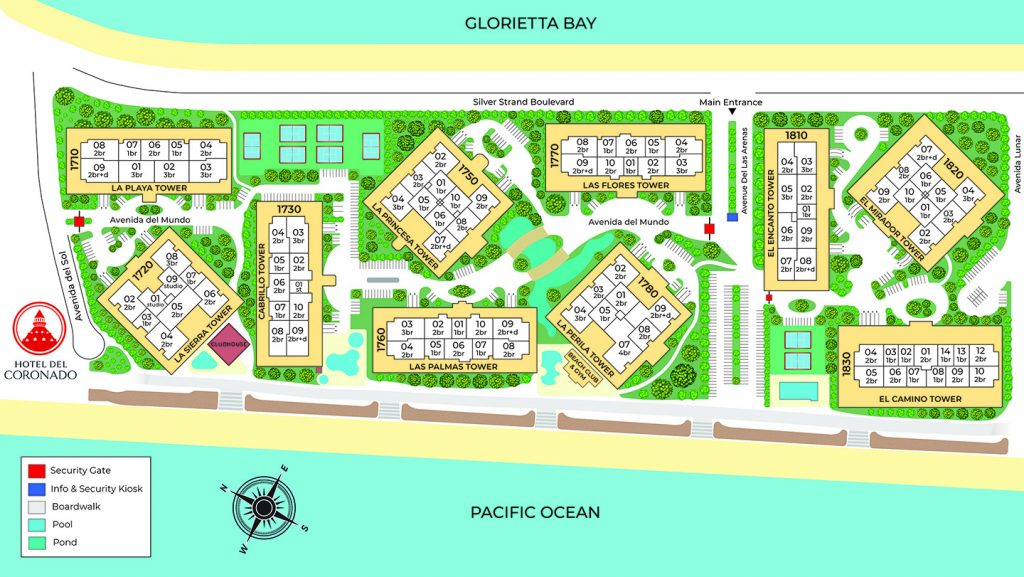 Coronado Shores Condos for Sale