Cash Offer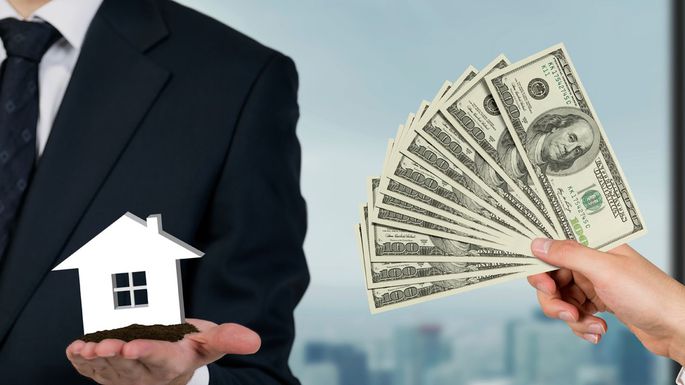 Sell Your Home Fast With A Cash Offer
Looking to sell your home quickly and without any hassle? We are here to help! We work to streamline the entire process, so you can avoid commissions or fees and get your sale closed in a timely manner. We've helped hundreds of people sell their homes quickly and accurately, and we can do the same for you. Contact us today for a free, no-obligation cash offer!
Selling your home to a cash buyer like us is one of the quickest and most efficient ways to get rid of your property. We handle all of the paperwork and logistics so you don't have to worry about a thing – and in most cases, we can even close the deal within days. Best of all, because we're paying entirely in cash, you won't have to worry about any hidden fees or closing costs. So if you're asking yourself 'should I sell my house fast for cash?', the answer is almost always yes!
Cash Offer for Your Home!
We never charge fees, commissions, or closing costs. A Real Estate Agent will often ask you to pay as much as 6% of your total sale, in addition to extra costs for title searches and credit checks. All of these expenses can take away from your profits.
We understand that you are not interested in appraisals, showings, or open houses. We respect your privacy and will work to sell your home quickly and discreetly.
We're here to take the hassle out of selling your home. We'll make you a great offer quickly, so you can focus on your future. We're dedicated to giving our customers the best possible deal. We'll take care of all the repairs and renovations for you. So you can focus on your future plans stress-free.
As a homeowner, you should never feel tied down by a listing agreement. Our real estate agency believes in giving you the freedom to explore all your options when it comes to selling your home. We want what's best for you, which is why we don't tie you into a contract. This way, you can always feel confident that you're making the best decision for yourself and your family.
Should I sell my house to a cash buyer?
Cash buyers are a relatively new phenomenon in the real estate industry, and it's understandable if you're skeptical. After all, getting cash for your home seems too good to be true. But thanks to advances in technology and data-based algorithms, home value is now calculated digitally. So selling your house for cash is a legitimate option.